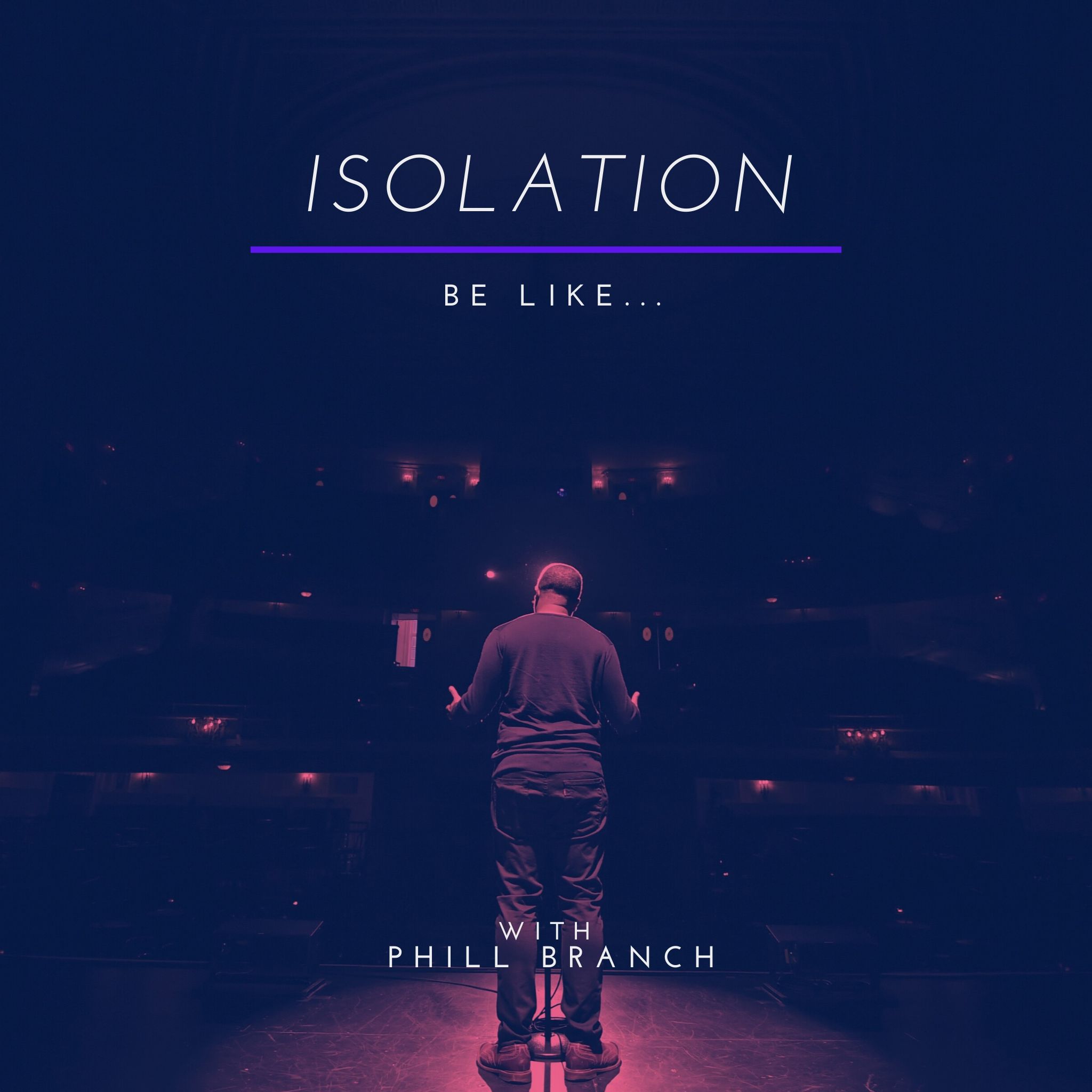 I was just minding my business, buying chicken and then...
###
Also, my first ever solo storytelling show is happening October 8th, 9th and 10th 2021 at Baltimore Theatre Project. The show is called "Juneteenth Tilapia Rainbows." 
If you're in the Baltimore area, come through and check out the show.
Or...
If you're a fan of the podcast and can't make to the theater - here's a special link just for you and few select friends and family to watch the show virtually on October 9th at 8pm ET: 
https://phillgoodstories.ticketspice.com/juneteenth-tilapia-rainbows
Isolation Be Like is Created, Produced and Hosted by Phill Branch (aka Phill Boogie) This podcast is supported by a 2019 Rubys Artist Grant, which is a program of the Robert W. Deutsch Foundation. Phill Branch is a storyteller working in film, creative nonfiction and theater. He is the 2019 recipient of the Maryland State Arts Council's Solo Performance Artist Award. He is also a GrandSlam Champion of The Moth in DC. An alumnus of the American Film Institute, Branch recently directed Searching for Shaniqua; his documentary about the impact names have on people's lives.The film won the HBO Best Documentary award at the 2016 Martha's Vineyard African-American Film Festival. Branch has served as a professor at his alma mater Hampton University and recently at Howard University. He is currently a Professor of Practice at Goucher College in Communication and Media Studies, focusing on race and ethnicity in film and media.
Find us at @isolationbelike and @phillbranch on Twitter and IG / phillbranch.com /  isolationbelike.com / Email: [email protected]
Subscribe and share!
Thanks for listening.
Play Now